ARIE HARRY Salon and Bridal Surabaya menciptakan tatanan gaya rambut "colorfull" yang simple namun glamour  untuk mengisi Susana Valentine yang ceria penuh romantisme.
Perayaan hari Valentine sudah tinggal beberapa hari. Banyak hal tentunya  dilakukan untuk merayakan pesta hari kasih sayang ini. Selain berkumpul  bersama keluarga, pasangan serta jalan-jalan keluar bersama para sahabat.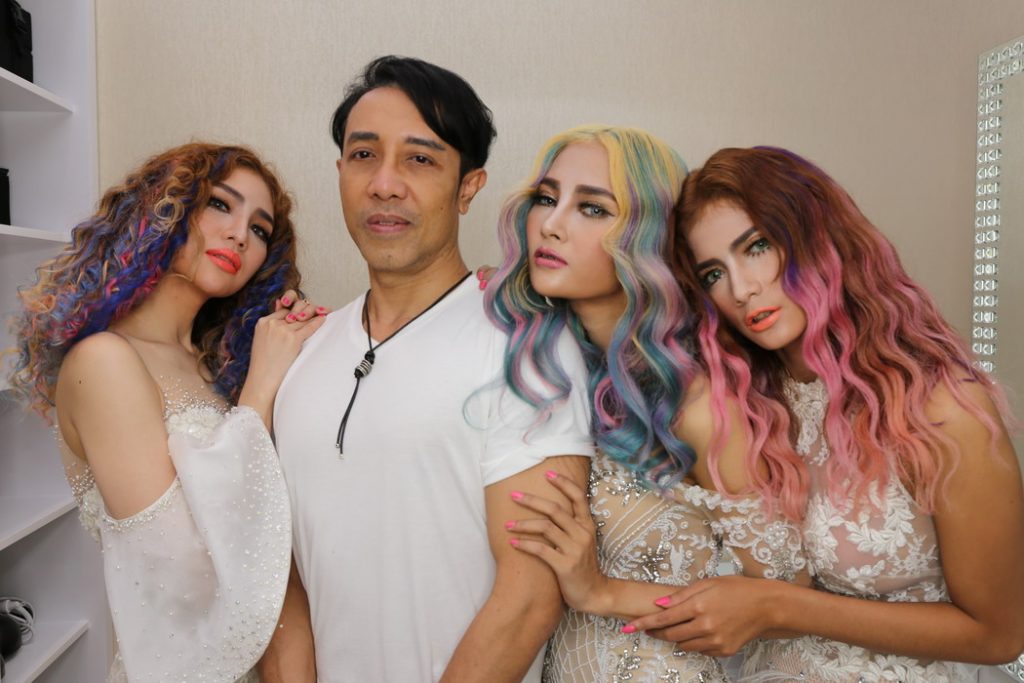 Untuk yang sudah memiliki agenda merayakan hari Valentine, penampiilan menjadi salah satu yang paling diperhatikan terutama bagi kaum wanita, dari mulai pakaian, make up hingga tatanan gaya rambut.
Para wanita dihari special tentunya ingin mengaplikasikan romantisme dirinya dalam penampilan yang simple dan elegan, salah satunya dengan tatanan gaya rambut.
Arie Hidayat pemilik dari ARIE HARRY Salon and Bridal Surabaya yang juga Ambassador Hairdresser L'Oreal Professionnel  bersama tim menghadirkan tatanan gaya rambut warna "Colorfull" special Valentine 2018 tema Hollywood Glamour (dengan gelombang bear).
Valentin identik dengan warna pink, baby pink, pinkies pastel rose gold dan keceriaan. Pesta di malam Valentine pun penuh dengan suasana yang romantis.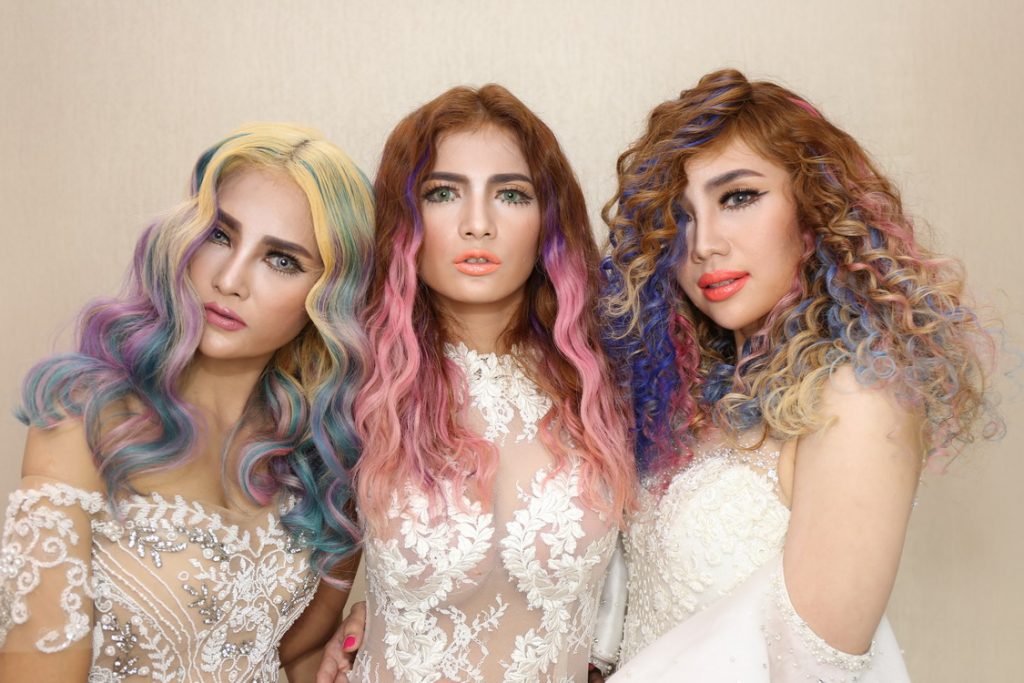 "Untuk  itulah saya bersama tim menciptakan suasana Valentine ke dalam 3 pilihan tatanan gaya rambut warna yang simple namun tetap glamour," papar Arie Hidayat.
Keceriaan dan suka cuka hari Valentine  direflesikan pada model gaya rambutnya dengan play full calor yaitu sunset coral, icemint, caribean blue, electric purple, navy blue, dan pink sorbet.
Ditunjang dengan gaya make up nattier, oft glamour,serta  busana yang diserasikan dengan  detil dan simple s membuat tatanan gaya rambut kaya akan kesan muda, dinamis, fresh dan romantic look.
Gaya rambut dan make up yang terkesan elegant ini pun bisa diaplikasiakn kesegala lapisan umur baik untuk remaja putri, wanita dewasa maupun ibu-ibu muda.
Bagi yang ingin tampil beda di malam pesta Valentine, ARIE HARRY Salon and Bridal memberikan inspirasi yang cocok buat Anda dengan 3 pilihan gaya rambut.
Pilihlah sesuaikan dengan dengan jati diri karaktermu dan nikmati hari Valentine dengan penuh romatisme dan suka cita besama keluarga, pasangan dan para sahabat.
Berikut adalah team yang terlibat dalam tatanan gaya rambut "Hollywood Glamour"  Dengan  Gelombang Bear adalah :
Konseptor  : ARIE HIDAYAT SISWANTO S.Pd- owner ARIE HARRY salon and Bridal|
Hair cut by : ARIE
Hair styling by : ARIE
Hair colour By : YANTI , RYAN, WAFI, ASIEH.  ARIE & HARRY.
Make up / MUA by : HARRY.
|Head piece by : G liem
Wardrobe by  : KARLA JASMINE
Lokasi  : ARIE HARRY salon TP6
Fotografer by : FREUDIAN
Model : RARA SUHITA, CRISTHINE, IFA